In recent days, the administrations of Veneto, Piedmont, Lombardy, Friuli Venezia Giulia and Emilia Romagna – among the wealthiest of Italy's 20 regions – have announced plans to purchase more vaccines
READ ALSO: Italy to start vaccinating over-55s and key workers this month under updated plan
Luca Zaia, president of the Veneto region, said on Monday he was waiting for Italy's central government to authorise a bid for his region to buy up to 27 million vaccine doses from unnamed producers, according to Italian media reports.
"I have two offers for the purchase of vaccines, one for 15 million and one for 12 million doses," he said. "These are vials authorized by the EMA (European Medicines Agency), proposed by verified intermediaries, with prices in line with those agreed by the EU with Pfizer, AstraZeneca and Moderna."
Veneto's healthcare chief, Luciano Flor, said: "the draft contracts are ready and can be closed in three to four days. The suppliers assure us that the doses would arrive in less than a month."
While Italy has a
national vaccination plan
in place, timing and schedules vary by regional authority. This is due the country's highly decentralised system, which means each region manages its own healthcare system.
Under the regional system however, Italy has long had a problem with inequality between richer and poorer regions when it comes to healthcare provision and funding.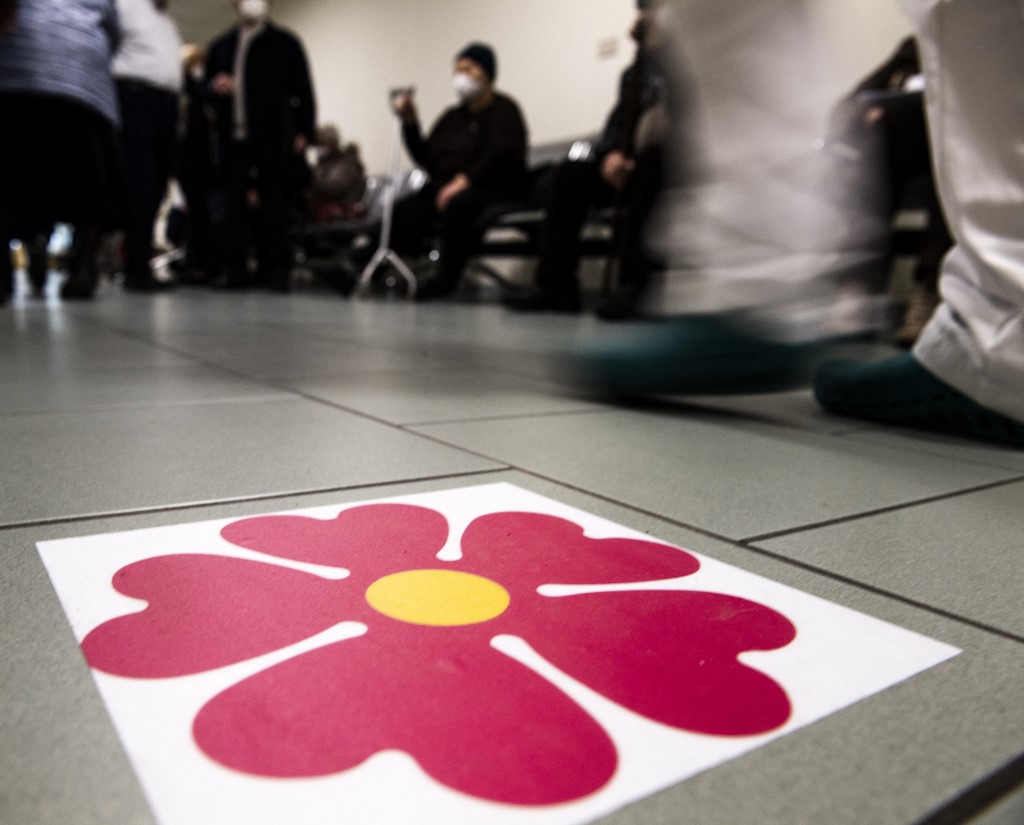 The symbol of Italy's vaccine programme on the floor of a health centre in Lombardy. Photo: AFP
Zaia insisted the Veneto region's bid to purchase more vaccines was "not a separatist move, but cooperative".
He said Veneto has submitted its bids to coronavirus emergency commissioner, Domenico Arcuri, for approval.
The announcement from northern regions came as the government, led by former European Central Bank chief Mario Draghi,
took office
over the weekend.
Draghi is expected to outline the new government's plans for managing the coronavirus crisis when he speaks in the Senate this week.
He has already indicated that controlling the spread of new virus variants is a priority for the new government, along with speeding up the mass vaccination campaign.