For members
Nine things to do in Italy in spring 2022
The days are getting longer and Italy is beginning to ease Covid-related health and travel restrictions. Here's some inspiration if you're planning to travel to or within Italy in the coming months.
Published: 2 March 2022 19:47 CET
Updated: 5 March 2022 09:21 CET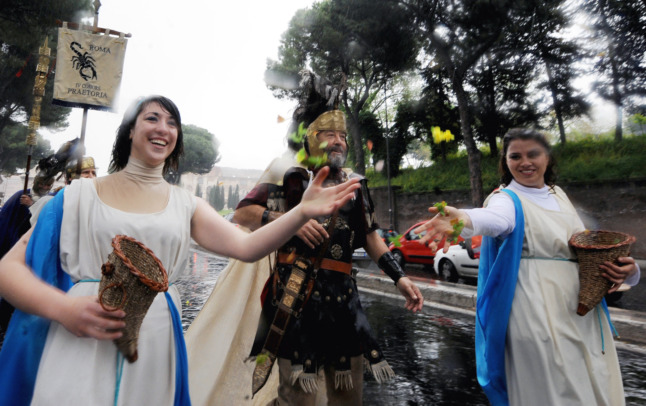 A costumed celebration of Rome's birthday is just one of the events you can catch in Italy this spring. Photo by TIZIANA FABI / AFP
TRAVEL: Nine overlooked Italian towns you should visit
Italy is much more than just the glamour of Rome, Venice or Florence - but some must-see destinations suffer from negative reputations, says Silvia Marchetti.
Published: 18 January 2023 17:42 CET
Updated: 21 January 2023 09:04 CET