For members
From spritz to shakerato: Six things to drink in Italy this summer
Summer in Italy means lots of things - trips to the beach, empty cities, strikes, and metro works - but it also ushers in the spritz and negroni season. Here are some of the best drinks to cool down with in Italy this summer.
Published: 24 June 2022 17:27 CEST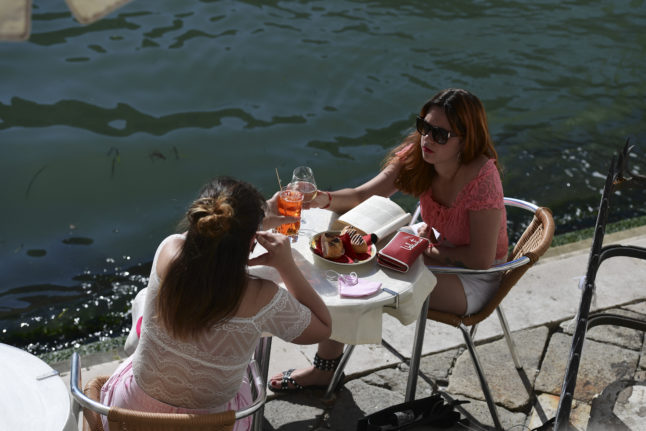 People enjoy an aperitivo drink by the Grand Canal in Venice. Photo by MIGUEL MEDINA / AFP
OPINION: Michelin-starred cuisine is just not suited to Italy
Michelin-starred food has its merits but it doesn't fit with the Italian tradition of cuisine, argues Silvia Marchetti and some frustrated Italian chefs. There's nothing better than a plate of steaming lasagne, she says.
Published: 13 July 2022 11:18 CEST
Updated: 17 July 2022 12:06 CEST