For members
Ferragosto: Why the long August holidays are untouchable for Italians
Shutting down most of the country for a month and taking long vacations at a time of economic crisis may seem incomprehensible to many non-Italians. But Italy's August break is sacred - and for good reason, says Silvia Marchetti.
Published: 29 July 2022 17:31 CEST
Updated: 15 August 2022 09:59 CEST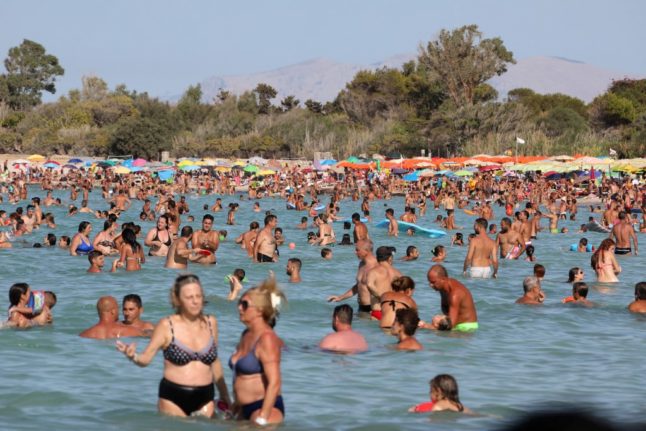 Italian families spend Ferragosto at the beach in San Vito Lo Capo, northern Sicily. Photo by ludovic MARIN / AFP
Feast of the Immaculate Conception: Why is Italy on holiday on Thursday?
You may know that December 8th is the Feast of the Immaculate Conception, and that it's a public holiday in Italy. But what exactly are we celebrating?
Published: 7 December 2022 14:32 CET
Updated: 8 December 2022 08:49 CET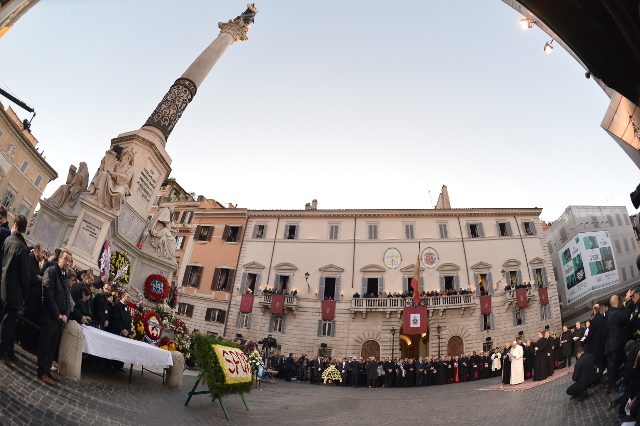 Prayers at the statue of the Virgin Mary. Photo: Tiziana Fabi/AFP