For members
What you need to know about sales shopping in Italy
Italy's shops are only allowed to hold two big sales a year - and the next one is coming up. Here's what you need to know.
Published: 18 December 2019 18:03 CET
Updated: 28 June 2022 15:17 CEST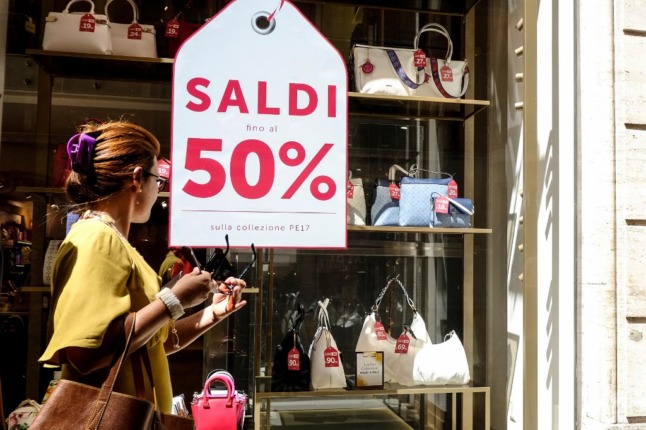 Italy's summer sales begin in early July each year. Photo by ANDREAS SOLARO / AFP
For members
EXPLAINED: What is Italy doing to cut the rising cost of living?
Amid soaring inflation and price rises, the Italian government has announced new measures to help families and businesses keep costs down. Here's what you need to know.
Published: 5 August 2022 12:26 CEST
Updated: 5 August 2022 18:21 CEST