For members
How to stay out of trouble when renovating your Italian property
Buying and renovating a home is rarely a straightforward process, and here in Italy you could face some very unexpected problems - and even end up in trouble with the authorities.
Published: 20 January 2020 17:39 CET
Updated: 28 February 2021 10:38 CET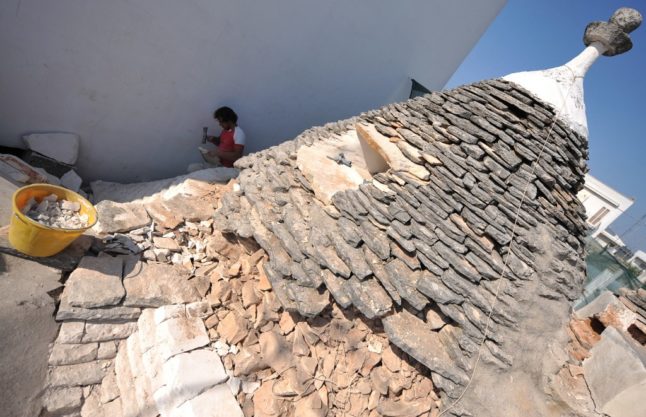 Think carefully before you decide to buy a quirky old Italian property to renovate. Photo: Christophe Simon/AFP
For members
How to get a discount on the cost of solar panels for your Italian property
Solar panels are an understandably popular choice in Italy, and if you're thinking of installing them on your own home there's funding available to help lower the cost. Here's what you need to know.
Published: 13 May 2022 15:01 CEST
Updated: 20 May 2022 09:14 CEST