For members
The words and phrases you'll need to understand Italian political discussions
From armchairs to poisoned meatballs, here's some of the vocabulary used by Italians to talk about Italian politics.
Published: 19 January 2021 12:44 CET
Updated: 18 February 2021 08:56 CET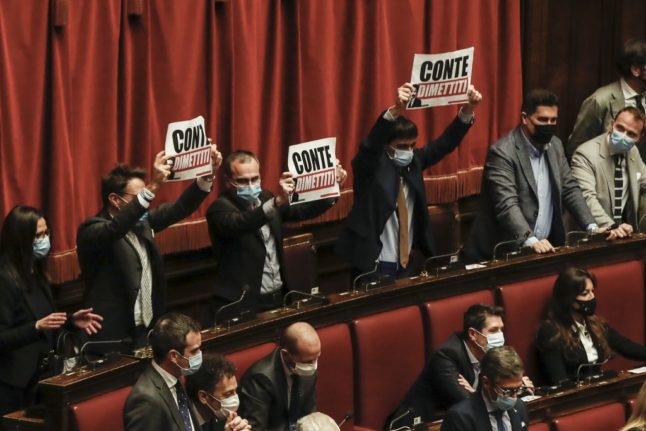 Italian opposition MPs hold up sigs reading "Conte resign" in the lower house on January 18th. Photo: Alessandra Tarantino / POOL / AFP
For members
UPDATED: Some of the best podcasts for learners of Italian
Listening to podcasts is a great way to immerse yourself in a new language. For everyone from beginners to advanced learners, here's a list of audio shows that will help improve your Italian.
Published: 12 May 2022 17:01 CEST
Updated: 23 May 2022 17:25 CEST