For members
MAP: Where in Italy are coronavirus cases falling fastest?
The number of new coronavirus cases being detected in Italy continues to decline overall, but the situation varies considerably across the country.
Published: 6 May 2021 18:34 CEST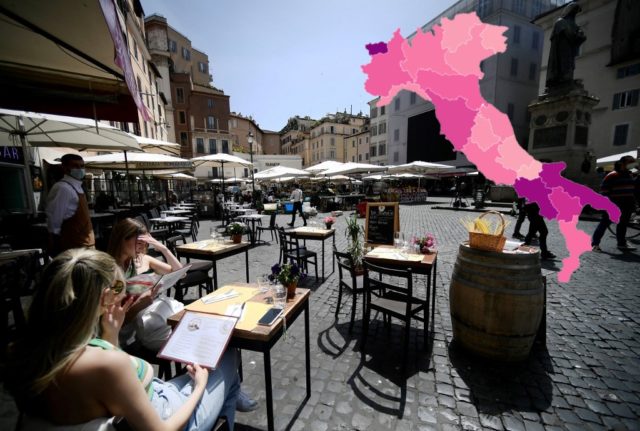 Restaurants are now open, for outdoor service only, in areas with lower case numbers. Photo: Filippo Monteforte/AFP/DataWrapper
For members
Reader Question: What are Italy's Covid quarantine rules for travellers?
Italy's quarantine rules have changed so many times over the past couple of years, it can be hard to keep track. Here's the latest information on when and how visitors need to self-isolate.
Published: 23 May 2022 13:44 CEST