For members
PROPERTY: How Italy's cheap homes frenzy is changing rural villages
Foreign buyers are reviving abandoned Italian towns by snapping up one-euro homes, but do some areas now risk losing their charm as they become ever more international? Silvia Marchetti explains.
Published: 18 March 2022 18:04 CET
Updated: 17 August 2022 09:04 CEST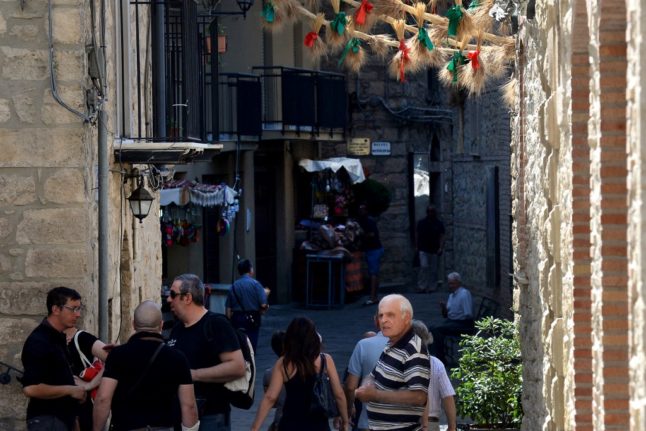 The town of Gangi, Sicily, was among the first in Italy to start selling houses in the historical centre for one euro to combat depopulation. Photo by TIZIANA FABI / AFP
For members
'A life's task': The lessons learned from turning a crumbling Italian church into a home
Back in 2000 Marilisa and Riccardo Parisi, a Neapolitan couple in their 60s, snatched up a dilapidated little church in Umbria which had been abandoned for 50 years. They tell Silvia Marchetti exactly what they learned so others can heed their advice.
Published: 24 November 2022 17:28 CET