For members
Hosepipe bans and pools: your questions answered on Italy's drought restrictions
Italy is suffering the worst drought in decades, and water restrictions remain in place in many areas until the end of summer. We answer your questions about what this means for everyday life in Italy.
Published: 12 August 2022 16:57 CEST
Updated: 15 August 2022 09:28 CEST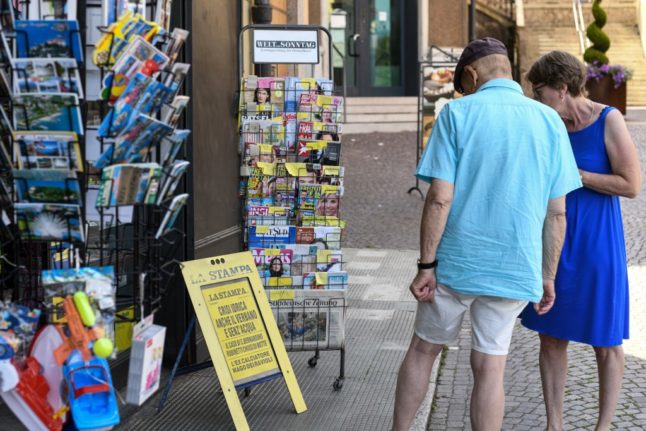 People read a local newspaper headline about the water crisis in Baveno, northwest of Milan. Photo by Piero CRUCIATTI / AFP
For members
What changes about life in Italy in October 2022
From energy bill changes to the start of ski season and a (possible) new government, here's what changes in Italy in October.
Published: 28 September 2022 11:36 CEST
Updated: 1 October 2022 09:52 CEST