For members
EXPLAINED: When, where and why will you need a Covid health passport in Italy?
As Italy faces a Delta variant-driven fourth wave of Covid-19, people will soon be required to show a 'green pass' to visit many cultural or leisure venues. Here's when and where you will need the passport.
Published: 23 July 2021 15:21 CEST
Updated: 2 August 2021 17:55 CEST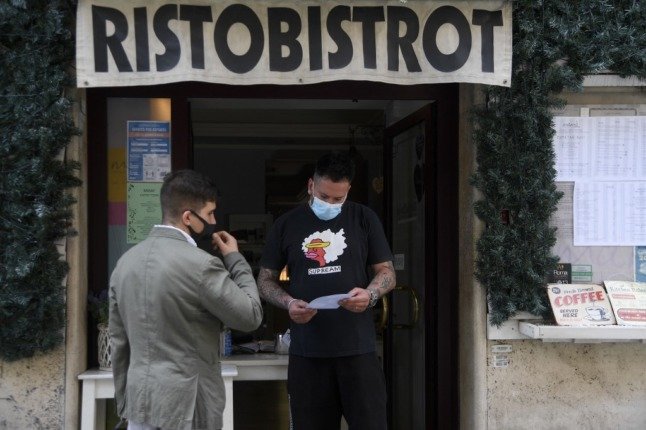 Photo: Filippo Monteforte/AFP
Italian government begins talks on Covid 'super green pass'
Italy is set to tighten the rules on its health certificate scheme from December as Covid-19 contagion and hospitalisation rates continue to rise.
Published: 22 November 2021 16:14 CET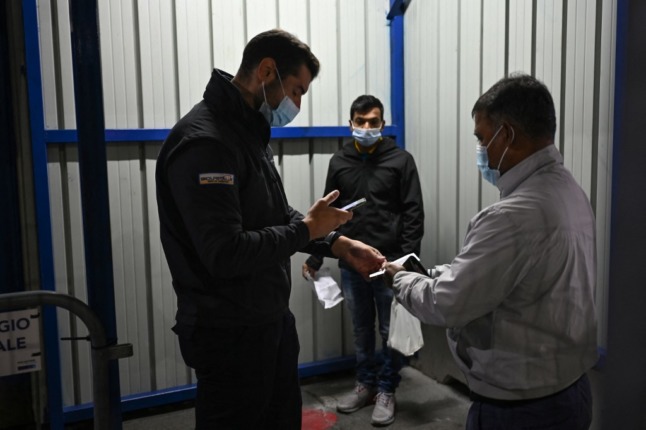 Employees in Italy must show Covid health passes to access workplaces - but are the rules about to get stricter? Photo: Marco Bertorello/AFP