For members
Why is Italy called Italy?
Where did Italy get its name? The Local delves into the etymology...
Published: 5 November 2021 16:17 CET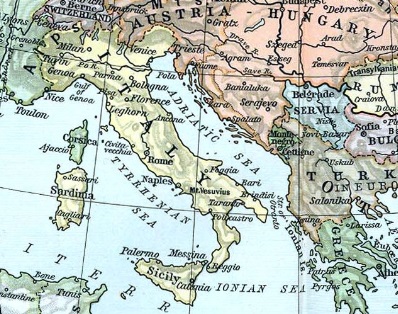 Map of Italy and the Adriatic, Ionian, and Tyrrhenian seas in 1911. Source: WikiCommons.
For members
REVEALED: The cities in Italy with the highest crime rates
From robbery and vehicle theft to cyber fraud and blackmail, where are you most likely to be a victim of crime in Italy? Here are the country's latest crime figures.
Published: 15 December 2022 12:55 CET
Updated: 17 December 2022 08:59 CET