For members
Why is Italy called Italy?
Where did Italy get its name? The Local delves into the etymology...
Published: 5 November 2021 16:17 CET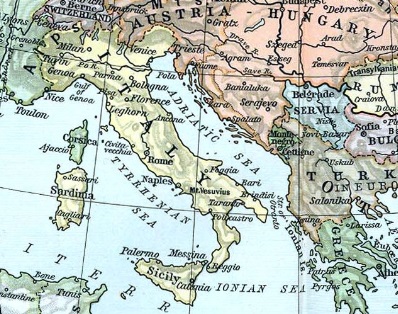 Map of Italy and the Adriatic, Ionian, and Tyrrhenian seas in 1911. Source: WikiCommons.
Phallus of Pompeii: Italian art exhibition reveals ancient sexuality
Raunchy scenes may redden faces at a new exhibition in Pompeii on art and sexuality in the ancient Roman city, where sculptures and paintings of breasts and buttocks abound.
Published: 4 May 2022 09:41 CEST