For members
EXPLAINED: How Italy's Covid rules change from Thursday
Most of Italy's remaining pandemic-related restrictions have been eased from Thursday, June 16th - but some remain. Here are the rules at a glance.
Published: 16 June 2022 16:10 CEST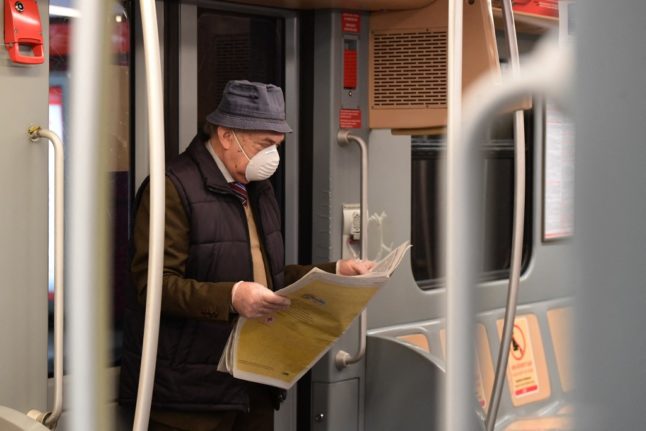 Masks remain required on metro trains and other forms of public transport in Italy until September. Photo by Miguel MEDINA / AFP
Will Italy drop its Covid isolation rule as the infection rate falls?
The health ministry is reviewing its quarantine requirements as the country's Covid-19 health situation improved again this week, according to Italian media reports.
Published: 29 July 2022 14:47 CEST