For members
What is Italy's 'green pass' for travel and how do you get it?
The Italian government has announced the introduction of a new Covid 'green pass' for travel and events. But what exactly is it, and when is it needed? Here's what we know so far.
Published: 20 May 2021 10:58 CEST
Updated: 22 May 2021 09:53 CEST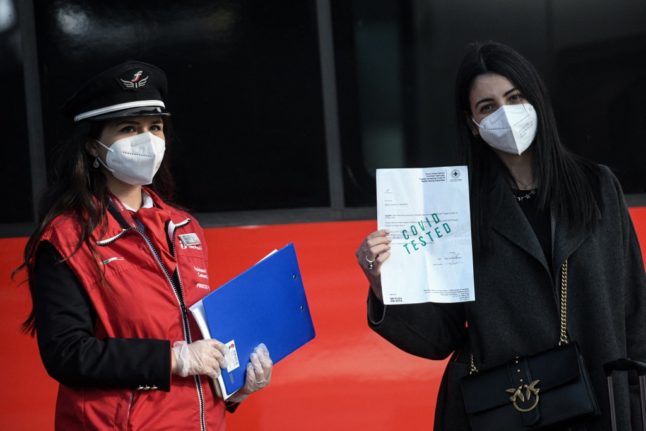 Photo: Piero Cruciatti/AFP
EU sees trouble but no breakdown if Italy's far right takes power
The potential emergence of a far-right government in Italy has put the European Union on alert for disruptions, with fears that unity over the war in Ukraine could be jeopardised.
Published: 24 September 2022 13:48 CEST