For members
War and energy prices: Why the cost of pasta could rise in Italy
Supply chain problems, energy price rises and raw material costs may push up the price tag of pasta. Here's how you may soon be forking out more for your fusilli.
Published: 3 March 2022 12:28 CET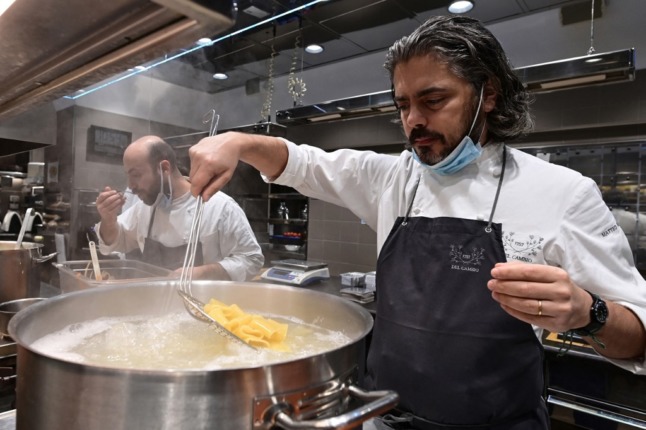 The cost of pasta could rise in Italy - and it's due to more than the ongoing Ukraine crisis. (Photo by Miguel MEDINA / AFP)
How long will it take Italy to wean itself off Russian gas?
Italy's government has repeatedly said it plans to end its dependence on Russia for gas supplies following the invasion of Ukraine. But as the timeline keeps changing, when and how could this happen?
Published: 25 May 2022 12:47 CEST