For members
EXPLAINED: Why does Italy have so many political parties?
As more than a hundred political parties register ahead of Italy's upcoming election, here's why and a look at the ones you need to know about.
Published: 17 August 2022 09:35 CEST
Updated: 17 August 2022 16:51 CEST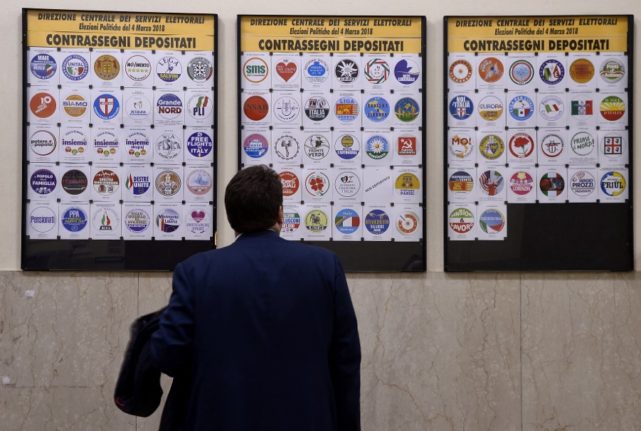 Italy has dozens of political parties, but how many of them do you need to know about ahead of the 2022 general election? Photo by FILIPPO MONTEFORTE / AFP
Second Italian minister takes anti-mafia reporter Saviano to court
Just weeks after going on trial in a case brought by Prime Minister Giorgia Meloni, Italian investigative journalist Roberto Saviano was back in court on Wednesday facing allegations of defamation lodged by Meloni's deputy, Matteo Salvini.
Published: 1 February 2023 17:37 CET