For members
EXPLAINED: Why is Italy's coronavirus infection rate rising again?
After Italian health ministry data showed Covid cases are on the increase for the first time in weeks, why is this happening and is it likely to continue? Here's what Italy's health experts say.
Published: 15 March 2022 12:47 CET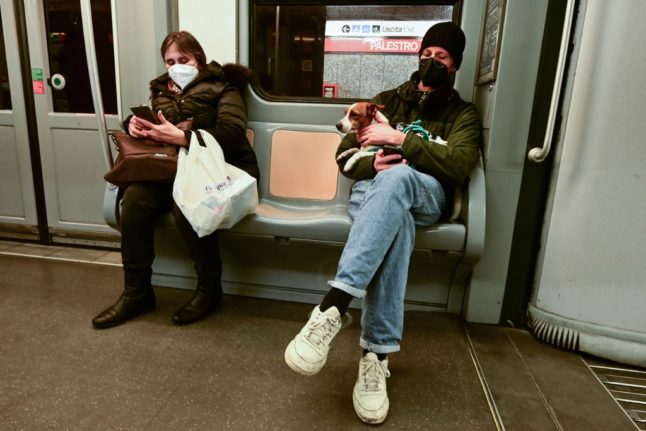 Commuters wearing protective masks on Milan's metro. Photo by Miguel MEDINA / AFP
How is Italy addressing its pandemic-induced mental health crisis?
After two years of being battered by the coronavirus pandemic, Italy is in the midst of a mental health crisis. How is the country facing up to the problem?
Published: 18 February 2022 13:14 CET