For members
What will a right-wing election victory mean for abortion rights in Italy?
The right-wing parties poised to win Italy's upcoming general elections have a history of denouncing abortion. Could a new conservative government threaten reproductive rights in Italy?
Published: 23 September 2022 10:12 CEST
Updated: 25 September 2022 08:54 CEST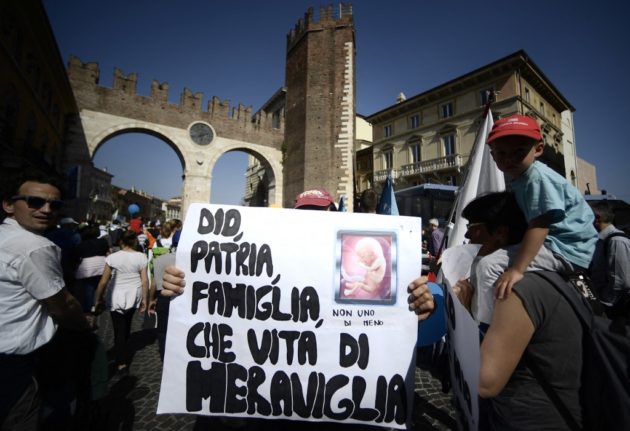 Anti-abortion activists hold a sign reading "God, fatherland, family, what a wonderful life" at a 2019 march in Verona, which the League-run council has declared a "pro-life city". Photo by Filippo MONTEFORTE / AFP
For members
What does the shut-off of Russian gas supplies mean for Italy?
After Russian energy giant Gazprom suspended gas deliveries to Italy on Saturday, many are wondering what consequences the stoppage will have on the country's energy supplies.
Published: 4 October 2022 14:58 CEST