For members
Your ultimate guide to Italy's crucial elections on Sunday
We look at what happens on election day in Italy, who can vote, and what might a potential government look like in this ultimate guide to the crucial vote on September 25th.
Published: 19 September 2022 16:51 CEST
Updated: 24 September 2022 10:31 CEST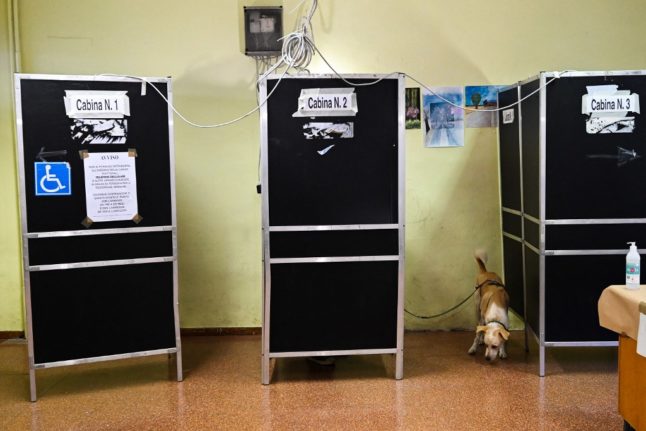 Italy is voting on Sunday, September 25th, in elections expected to bring easy an victory for far-right and right-wing populist parties. Photo by Andreas SOLARO / AFPPhoto by Andreas SOLARO / AFP
Italy's Meloni begins tricky government talks after election win
Italian far-right leader Giorgia Meloni and her allies on Tuesday began what is set to be a weeks-long process of forming a new government, with crises looming on several fronts.
Published: 27 September 2022 18:35 CEST