For members
Will travel to and from Italy be open this Christmas?
As many people are making Christmas plans, will rapidly rising Covid cases in Europe lead to more travel restrictions to and from Italy over the festive season? Here's what you need to know.
Published: 23 November 2021 18:06 CET
Updated: 24 November 2021 11:56 CET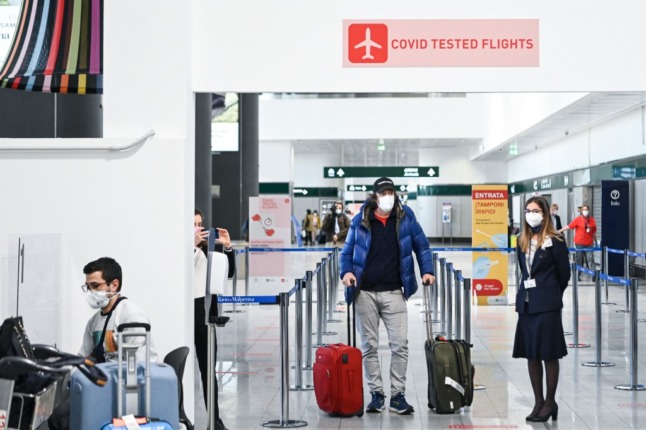 Italy's latest travel rules ahead of the Christmas season. Photo by Piero Cruciatti / AFP
For members
Reader question: What are Italy's Covid quarantine rules for travellers?
Italy's quarantine rules have changed so many times over the past couple of years, it can be hard to keep track. Here's the latest information on when and how visitors need to self-isolate.
Published: 23 May 2022 13:44 CEST