For members
EXPLAINED: Who's likely to win Italy's early elections?
With Italy's government out and snap elections on the horizon, which party is set to take power? Here's how things look at the moment.
Published: 22 July 2022 15:15 CEST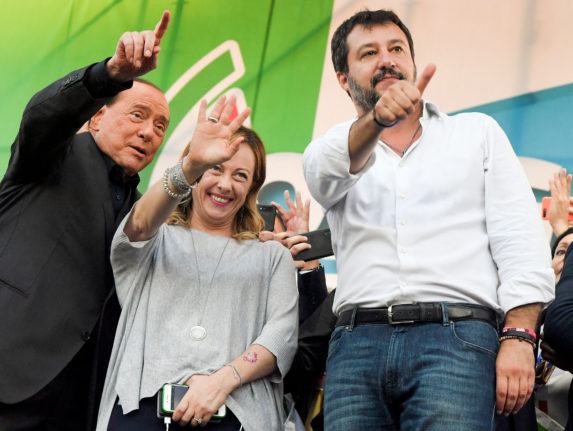 A right-wing coalition led by Forza Italia, Fratelli d'Italia and League is predicted to win Italy's next election. Photo by Tiziana FABI / AFP.
Doubts rise over 'loose cannon' Salvini after Italy's election
Italian anti-immigrant leader Matteo Salvini was disappointed on Monday at his party's result in general elections but pledged to work with Giorgia Meloni, who triumphed, to form a government.
Published: 26 September 2022 18:15 CEST